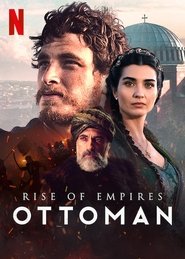 Rise of Empires: Ottoman
Rise of Empires: Ottoman (Netflix) aired on 2020 and belongs to the following categories: Action & Adventure, Documentary, War & Politics. The IMDB rating is 7,4 (updated 09-20-2021). Tv-Show directed by Kelly McPherson. Netflix aired 1 seasons and 6 episodes for now.
Overview
Ottoman Sultan Mehmed II wages an epic campaign to take the Byzantine capital of Constantinople and shapes the course of history for centuries.
Starring: Birkan Sokullu, Cem Yiğit Üzümoğlu, Damla Sönmez, İlayda Akdoğan, Osman Sonant, Selim Bayraktar, Tolga Tekin, Tommaso Basili, Tuba Büyüküstün, Tugrul Tulek, Ushan Çakir
Source of images: www.themoviedb.org